Bedside tables seem to be one of the topics I'm most asked about on Instagram and amongst friends. 
Trying to source beautiful bedsides, that aren't boring or too low or too high or plastic...
There seems to be a lack of good ones.... that is...matching bedsides, that are stylish yet practical, that don't break the bank and that offer the perfect place to rest your cup of tea in the morning. 
And so, I've tried my best to scout out the options out there to hopefully provide an alternative to the 'Oh I give up, let's go to IKEA....!' outlook
Vintage/Antique
On my @sourcedbySYS account, the items I get asked for most are bedsides. I often think antique or vintage pieces are your best bet but of course it's hard to find a pair and let alone 2 that are both in great condition. This is where Muirshin Durkin are amazing- they have a shop in London and Etsy/Instagram account where they post available pieces. They often have great matching pairs like these green beauties below:
These were £400/pair. Now sold but they have another pair of Belgian 1930s oak tables available on their Etsy now. 
If you go vintage, you're also likely to find something with a more interesting shape, like this pretty set that just finished on auction. Mind you they went for quite a lot but there are lots of good options on auction websites if you're prepared to rummage through the tat. 
Or try Ebay/Facebook Marketplace- it helps if you're in London as the actual quantity listed on FB marketplace is just greater but it's worth setting up Ebay notifications for the right phrase and you might just find some gems. 
My current pick of the auctions.....a pair of French walnut bedsides or I don't mind these more modern bamboo effect ones either....
or if you happen to be in Hamburg! 
Using vintage stools - depends if you want any storage at all. Vintage stools are nice but without a drawer or cupboard, they don't serve much of a purpose. 
The pretty old milking stools are what most people envisage here...try these examples on Trouva, Etsy or Vinterior - make sure they're high enough though for the side of the bed!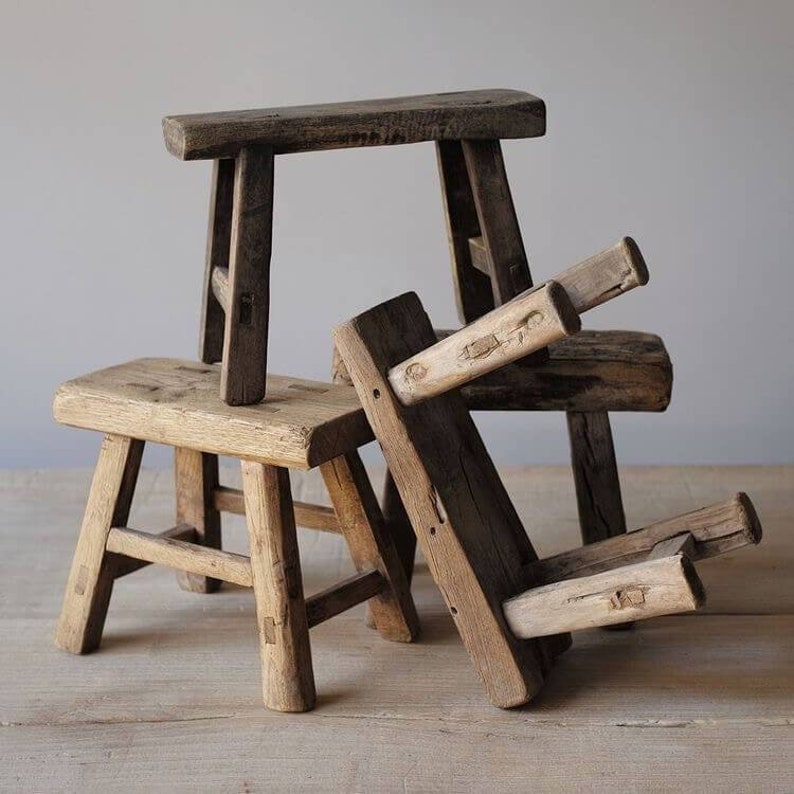 I mean, I am however in love with this one....although not prepared to pay it's price tag...!
 I'm also not hugely opposed to John Lewis' take on the ever popular Bobbin style - these below are £225 each and available in a classic dark green or grey.
I also think these Rina Concrete side tables on Soho Home are nice if you don't need the storage space: from £217
If you've got some cash to splash:
These are pretty perfect if you ask me. A bit more to them than a straight sided box and perfect for storing a few little treasures and useful bits and pieces in the single drawer. 
Trove by Studio Duggan - Avalon Petite Bedside | from £815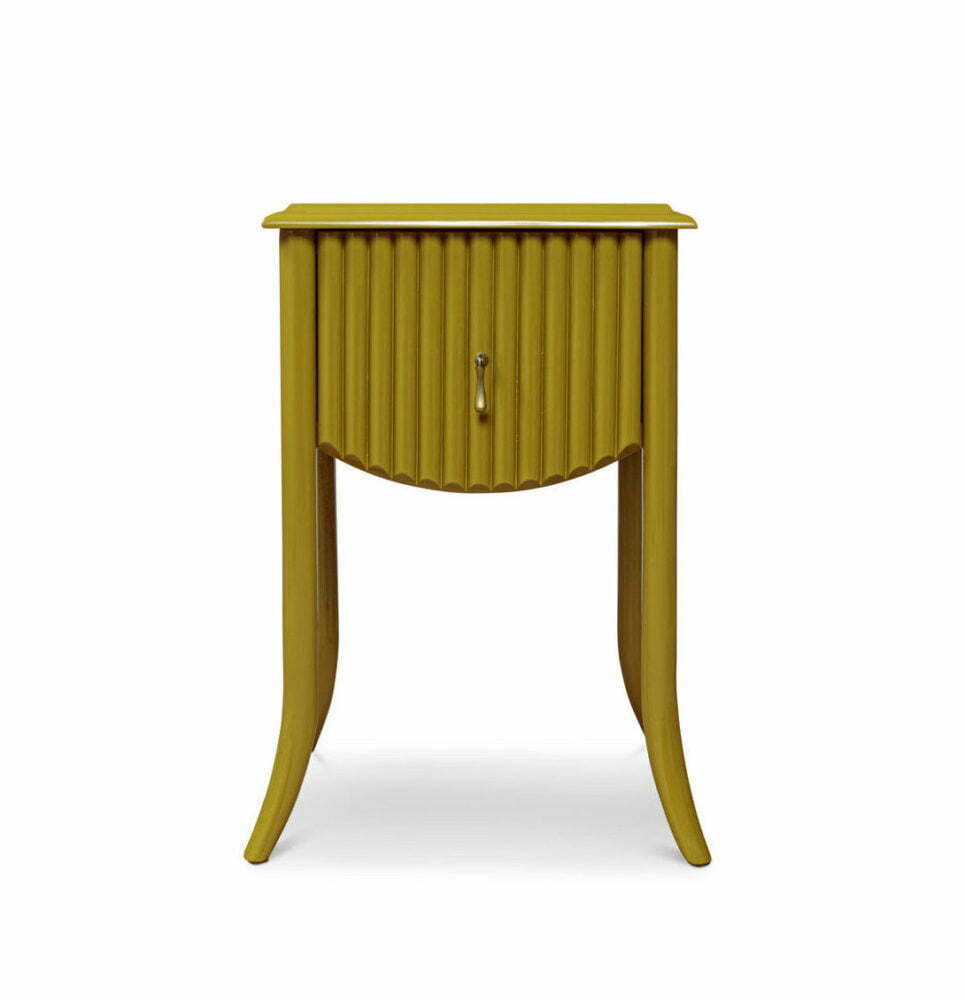 Livia Bedside Cabinet in Forest Green by Ceraudo | £950 - available in lots of different colours and I love the softness added by the fabric behind the glass doors. 
 I also think this handmade bone inlay version by Graham & Green made in India is super pretty - £595
Or if you're after simple and affordable, then the Pavia by MADE.COM in natural rattan and oak is a nice silhouette and more useful than the round open versions you see with shelves to get dusty.....! 
This one is £145