I've been thinking about a couple of upholstery and window dressing projects in our flat reno recently and thought I'd share a couple of my favourite places to source fabric. There are so many options out there that it's sometimes a bit overwhelming and hard to narrow down, so here are just a few of my favourites...
1. Jessica Osborne - London-based designer who launched in late 2018. All fabrics are printed in England, my favourite being the below - the Crinkle in green & blue, printed on oyster linen. £130/metre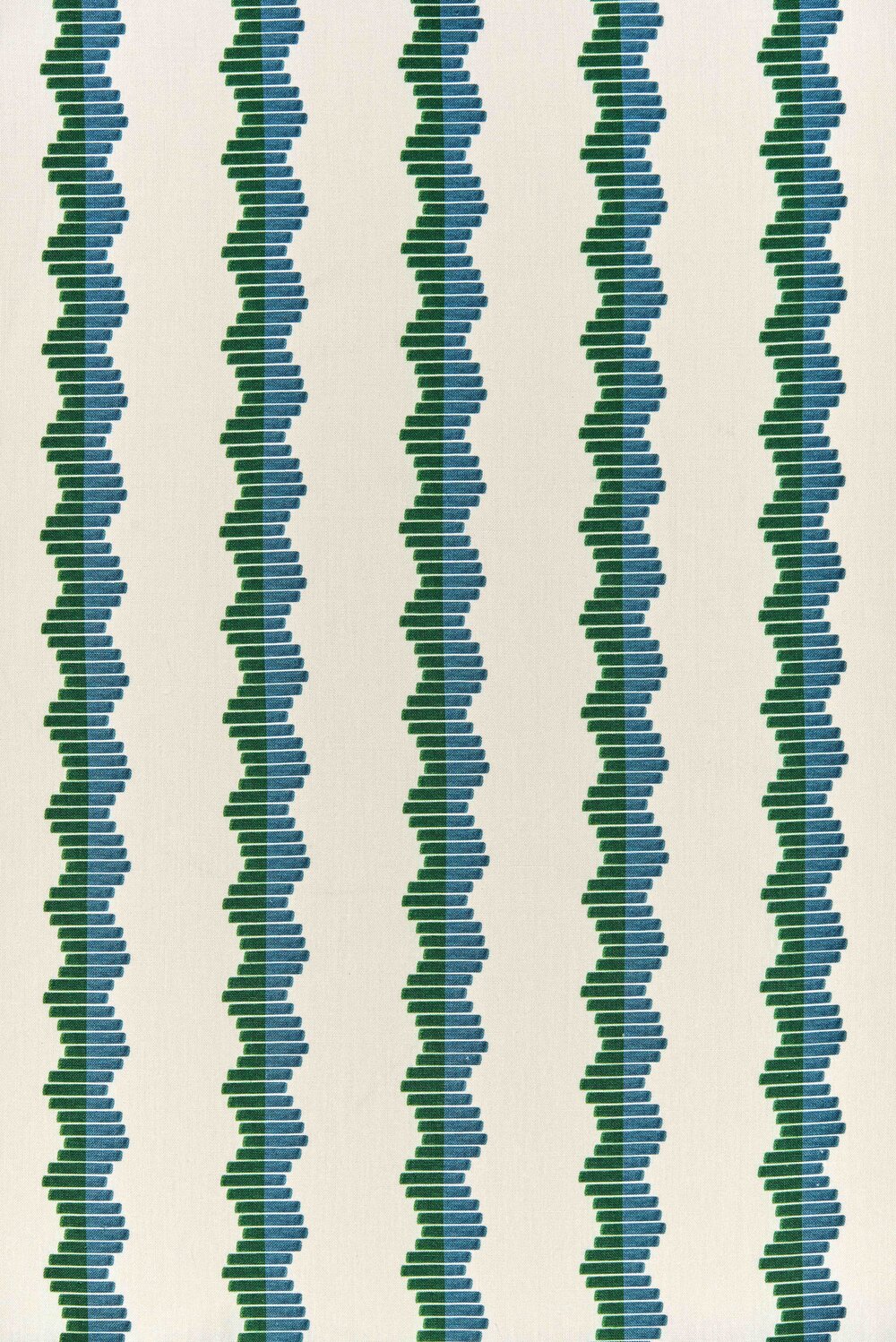 2. Aleta Fabrics - a small, boutique fabric company who's designs are inspired by the decorative arts and designs of 17th and 18th Century India. Lots of pretty florals and rich tones. (Room design below by Kit Kemp)
3. Guy Goodfellow Collection - a wonderful selection of fabrics including this olive sacking stripe which I've had taped to a window pane ever since we moved in - it  would make gorgeous loose, gathered blinds....! 
 4. Ottoline - a London-based Dutch design house. Pretty, playful patterns that are really effective when used on mass. I love the look of the Spot and Arrow stripe that would make amazing blinds or a bold ottoman covering. 
 5. Molly Mahon - the queen of block-printing. Bright colours and fun designs - great for adding interest and colour. 
 6. Colefax and Fowler - a real classic in the address book and home to the famous squiggle fabric. I've used the green version on our chaise longue (£135/metre). There's also a similar 'Seaweed' design too- again, another tight pattern that looks brilliant used on armchairs or large sofas. 
7. Cloth Shop - for reasonably-priced, well-made classics like this Oxford Stripe or their wider Tivoli Stripe too. 
8. Haines Collection - my go to for discounted designer fabrics. Haines has a regularly updated collection of offcuts and end of line fabrics, most of which have come from high-end designers. Sometimes there's only a couple of metres available - perfect for small jobs like covering a footstool or for making a small under the counter curtain. 
9. Fermoie - their Cove fabric (pictured below £150/metre and available in numerous colour ways) is one of those fabrics I just can't get out of my head. Amazing for bold upholstery like this little sofa. 
10. Auctions and antique shops - you can find some gorgeous, beautifully-made fabrics and textiles on auction. It's best to shop vintage textiles in person though - you want to make sure there's no big stains or signs of moths. A vintage Kilim or Kathna throw makes a gorgeous fabric for upholstery. @cotedefolk on Instagram has some brilliant examples!