I know I'm a little bit biased but Edinburgh really is an amazing city both to visit and live in. In fact, it was voted best city in the world by Time Out recently!
I often get asked where to visit in the city and where I'd recommend for the best coffee, dinner and shopping. And so, I've compiled a little guide to my favourite spots in town….hopefully the perfect list to refer back to next time you're planning a visit!


Where to eat:
Elliott's
Over in Marchmont/Newington area- Elliot's is hard to miss. It's exterior is painted a delicious rich olive green colour and always has a beautiful, simple window display celebrating the seasons. Pre covid, it was once a sit in cafe but now operates as a takeaway style kitchen and coffee shop, with a small and carefully curated selection of items to buy too including homemade jams, table linens and Japanese knives. 
The menu changes daily with a couple of dishes made with the freshest, seasonal ingredients, many of which come from owner Jess's garden in the Scottish Borders. Perfect for a light lunch or coffee and cake during your morning stroll. The sell delicious Townsend apple juice too along with some more interesting wines and ferments too. Christmas is particular special and the perfect place to go for something delicious to eat and thoughtful gifts for foodie friends. 
They are now also running seasonal cookery demonstrations and feasts in their event space down the road which are definitely worth checking out. 
The kitchen is open Weds-Saturday 9-2 at 27 Sciennes road. 
Kate's 
Opened in 2021, Kate's is a similar vibe to Elliot's - celebrating the best seasonal produce in a range of delicious bakes every day. It's a lovely little cafe, dog friendly and ideal for an afternoon pick me up. There's also scrummy homemade jams too which make perfect gifts. 
Noto
The best small plates restaurant in town. If you have one thing- try the crab starter - swimming in butter. It's DELICIOUS. 

El Cartel 
My favourite restaurant for a fun Friday night out  - great buzzy atmosphere and delicious tacos. Get the chicken wings if that's your thing along with the ox tongue taco. 
Greenwoods
The best brunch in Edinburgh. Period. 
Have the Katsu Eggs or the veggie breakfast- although everything on the menu is amazing. Run by Jen and her very friendly team. 
 Where to drink:
Last Word on St Stephen Street - the cosiest bar in Edinburgh. In winter, there's nothing better than a Negroni next to the fire. Attentive staff and a very inventive cocktail menu.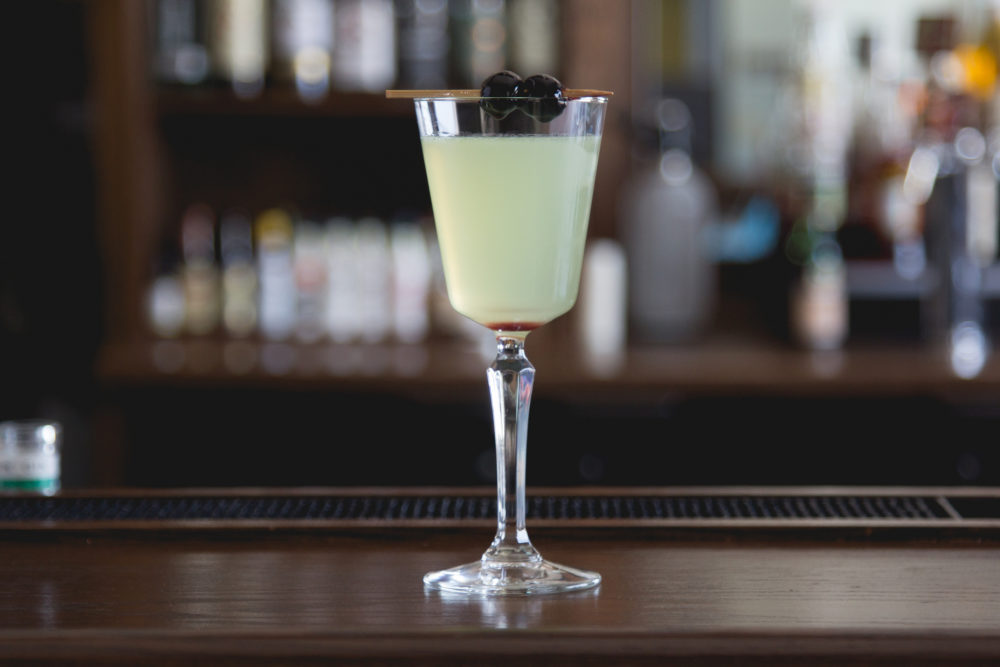 'The Vinnie' - 11 st Vincent Street
My favourite spot for Friday night work drinks and a true locals pub. Super friendly staff, great drinks and a lovely atmosphere whatever time you visit. Very dog friendly too!
SPRY
Image- Melody Joy Co 
I could spend hours at SPRY. The atmosphere is so relaxing and you feel completely looked after by owners Matt and Marzena. An amazing selection of wines and if you find this amount of choice overwhelming, Matt will guide you to something delicious depending on your tastes and preferences. They also have a small menu of small but perfectly formed dishes too. 
The perfect date night. 
Smith & Gertrude
An establishment in Edinburgh. 
I'd definitely recommend booking if you're after a table at Smith & Gertrude. It's deservedly booked up most evenings due to its chilled out vibe and knowledgable staff. Go for a Sunday afternoon glass of wine and a cheeseboard or catch the last of the evening sun with a glass of English fizz on one of their outside tables. 
Shopping:
Elliotts
Back to Elliotts as it's got a lovely little shop along with its deli offering too. Particularly nice to pop into at Christmas time. 
Whilst you're in this part of town, head to Travelling Basket (for Scandinavian homewares) 
Edinburgh Mercantile
Run by the lovely Ros and David, this curiosity shop is a careful curation of well-made, timeless objects for your home. From beautiful brushes to rare glassware and Edinburgh-made ceramics. Definitely worth checking out. 
Style Your Spaces
SO yes, I couldn't not mention my own shop in the shopping section.....! Come and see Bear and I at 6A Howe Street for lots of lovely homeware, artwork, table linens and more. 
Treen
Cat runs Treen alongside her team and insta-famous pup, Nessy. This is a gorgeous clothes shop working hard to shift our shopping habits away from fast-fashion.  
Coffee:
Edinburgh is a city of great coffee. 
Fortitude is my go-to for a reliable roast. There's a couple of tables too in the Stockbridge branch if you want to sit in. 
MILK - so there's both a MILK takeaway coffee stand in Inverleith park along with their main cafe at the Edinburgh Sculpture Workshop. if you go to the latter, have the banana bread for brunch - it's my guilty pleasure. 
Machina - over in Marchmont - this is a bit bigger inside than Fortitude so more available seating. If they have them, try an apricot jamaretti biscuit with your coffee - trust me!
Where to Stay:
So I actually struggle with where to stay in Edinburgh- I feel like there's a lack of smaller affordable boutique hotels. There's some lovely bigger ones but often with a matching price tag too. 
My best of the bunch - 
Gleneagles Townhouse - newly opened in 2022 and beautifully designed interiors. The city version of Gleneagles country estate up in Perthshire. 
Eden Locke - very centrally located and formed of lots of little 'apartments.' perfect if you're going to be in the city for more than a couple of nights and want somewhere to have as a base.  Very modern and 'scandi' in feel.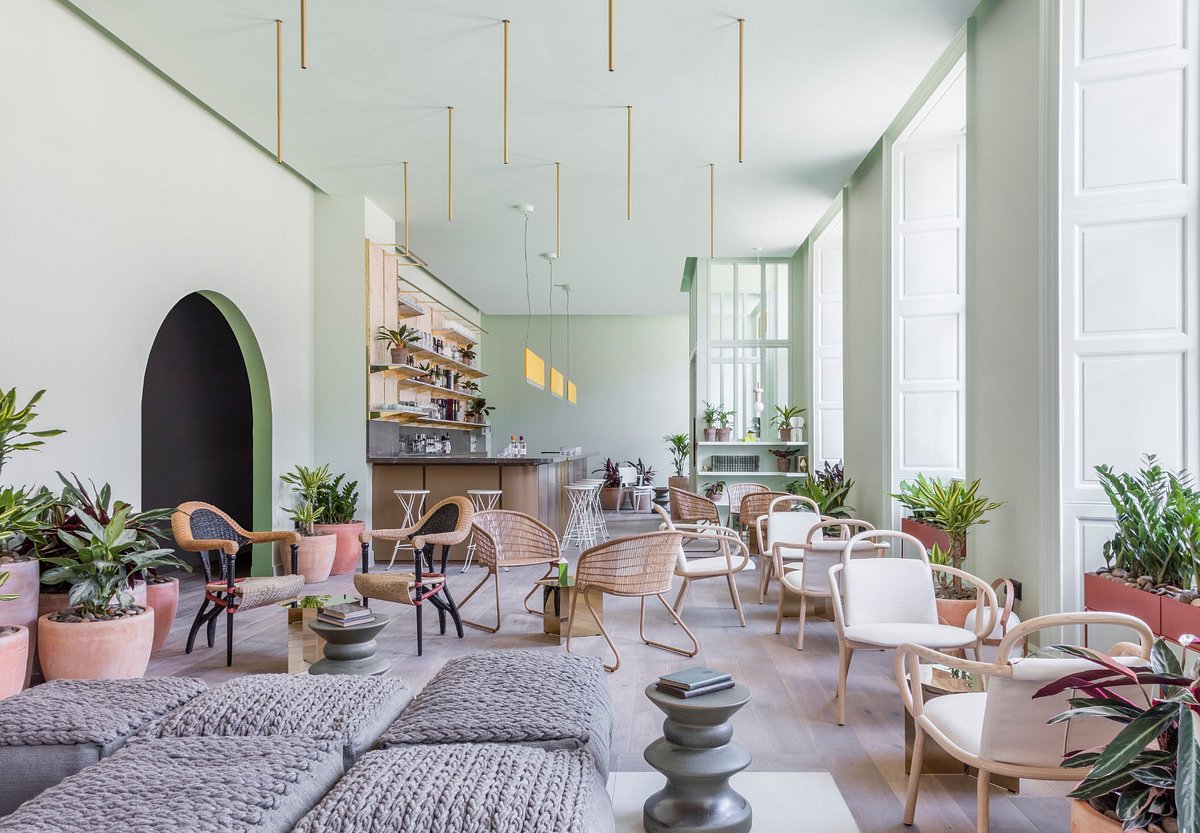 Kimpton, Charlotte Square - also in the centre of town and accompanied by a great middle eastern restaurant, Baba. 
Airbnb - there's lots of nice Airbnb's in Edinburgh due to the demand during the Fringe festival. If you're looking for the right neighbourhood to stay in, I'd recommend Stockbridge or New Town. (We also have our newly renovated spare room on airbnb too!)